Need some help defining or designing your brand? 
I can help with that.
Graphic Design & Branding
From business cards to banners, flyers to facebook graphics, you can convey the mood and personality of your business with consistent branding across both digital and print media.
If you are just starting out or want to re-brand, I can help you develop a logo, a colour scheme and if appropriate, packaging for your product.  We'll work through what is important to you and reflect your values in your brand.
Your brand is a real foundation for your business and will run through all your promotional material, from business cards to your website.  As well as a main logo, I can create variations for printed material,  and different formats for different social media platforms.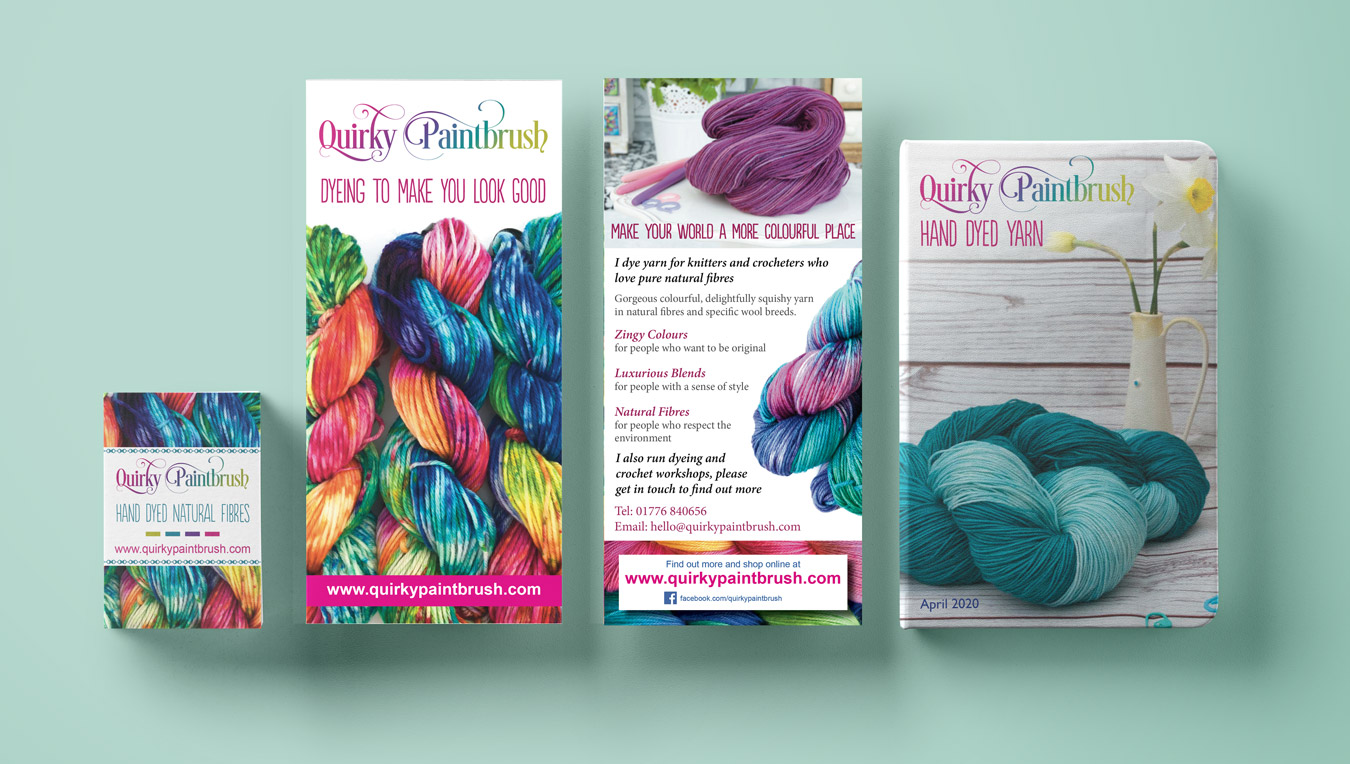 Business cards and leaflets
Social Media Graphics and Advertising
Magazines, catalogues and books
I specialise in spreadsheet linked catalogue production which is ideal for companies who produce frequent mailshot media or whose prices are subject to change.  I can also produce monthly magazines, special offer leaflets and gallery catalogues.
Got a question? Let's have a chat.
We can speak over the phone, have chat over Zoom or Skype or you can email me.  I'd love to hear all about your exciting new project.
Call me: 01776 840656 or fill in the form below and let me know how you'd like to hear from me.